HOME

VOOM!
REPERTOIRE

GALLERY
VOOM!

VOOM!
MUSICIANS

NEWZzz...

Wat kost een optreden van

Vonney of de band VOOM!

?

Stuur - vrijblijvend - een mail met je wensen,

en informatie over de locatie, of eventuele andere vragen naar

info@vonney.nl of voor de band VOOM! naar info-voom@vonney.nl

Telefonisch contact opnemen kan natuurlijk ook!!

Tel. nr. ; 06 51510342*

(*T. Piepenbrock (drums))

Vonney / VOOM!

zangeres - singer / Live-band
AGENDA
BIOGRAFIE Vonney
REPERTOIRE & AUDIO Vonney
HYVES maar niet heus
VONNEYVOOM Live
Tina Turner / Anouk
YOUTUBE pict. video
KRANTENKNIPSELS Vonney
TEKSTEN - LYRICS by Vonney
EIGEN WERK / OWN STUFF
REFERENTIES & REACTIES
Gastenboek / Guestbook

Mail voor info naar;

of voor de band VOOM!

naar;

Tel.; 040 2548651 of 06 51510342

Wat kost een optreden van

Vonney of VOOM!?

At the moment...the band VOOM!

is fast becoming a popular band in the party circuit.

Their aim is to entertain the youngest member of their audience

as well as the oldest guest.

Together with a good light and sound system

they succeed in their task and leave their guests

satisfied and tired.

And if they want to, not only from dancing...!

Singer Yvonne ( Vonney ) has appeared

many times on TV with her tributes of Tina Turner etc.

When Yvonne sang with

a couple of her nieces on a family party

in the year that she became 17, she would have never expected

that singing was going to be dominating her further life.

After a number of solo projects and competitions she became

the full time professional singer of a professional band.

Vonney of VOOM!

Voor bedrijfsfeesten, bruiloften, festivals, etc....!!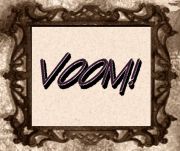 live band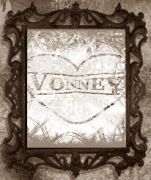 © 2013 Vonney